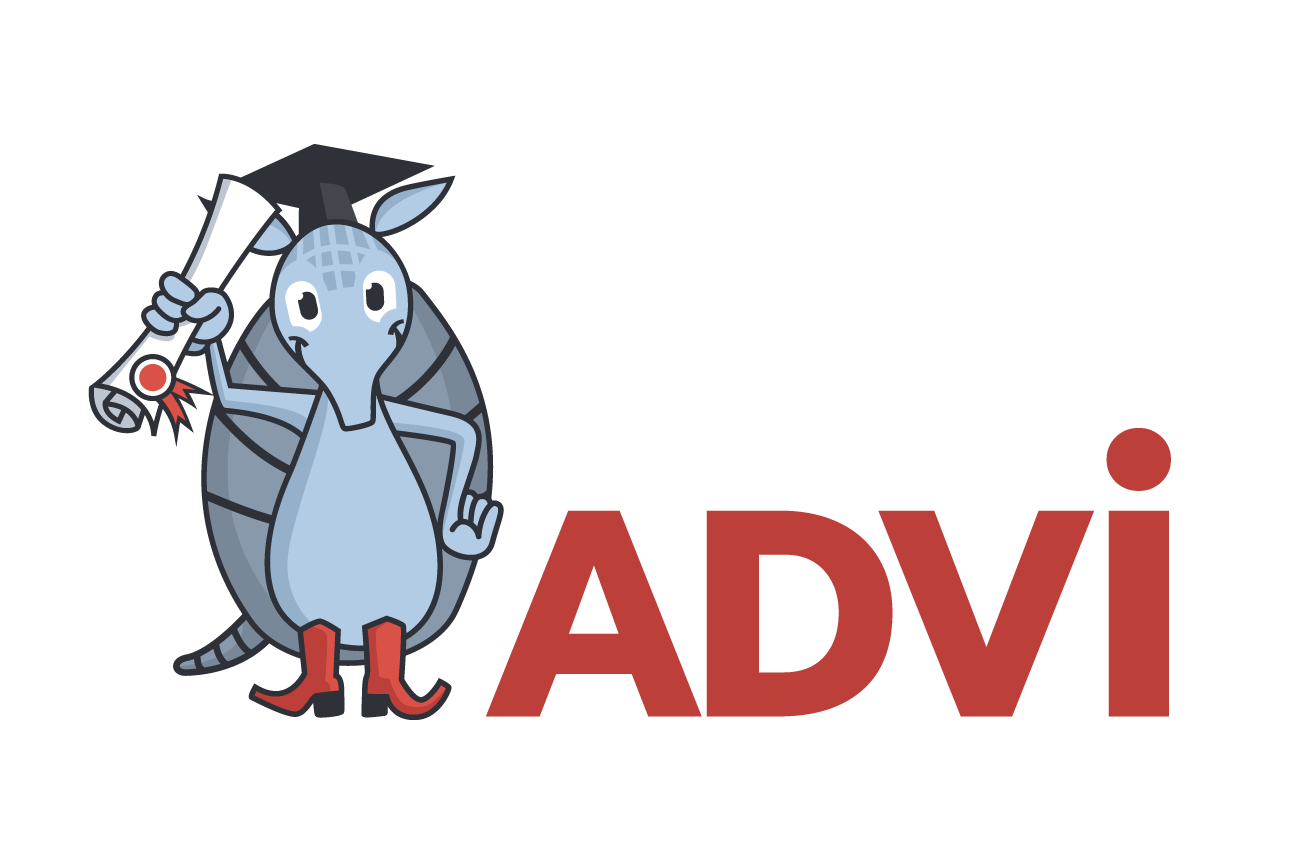 ADVi is Texas' Virtual College Adviser
ADVi uses artificial intelligence to answer your questions about attending public colleges and universities in Texas. Start a chat with ADVi today to get the conversation started!
By 2020, 65% of all jobs will require education beyond high school.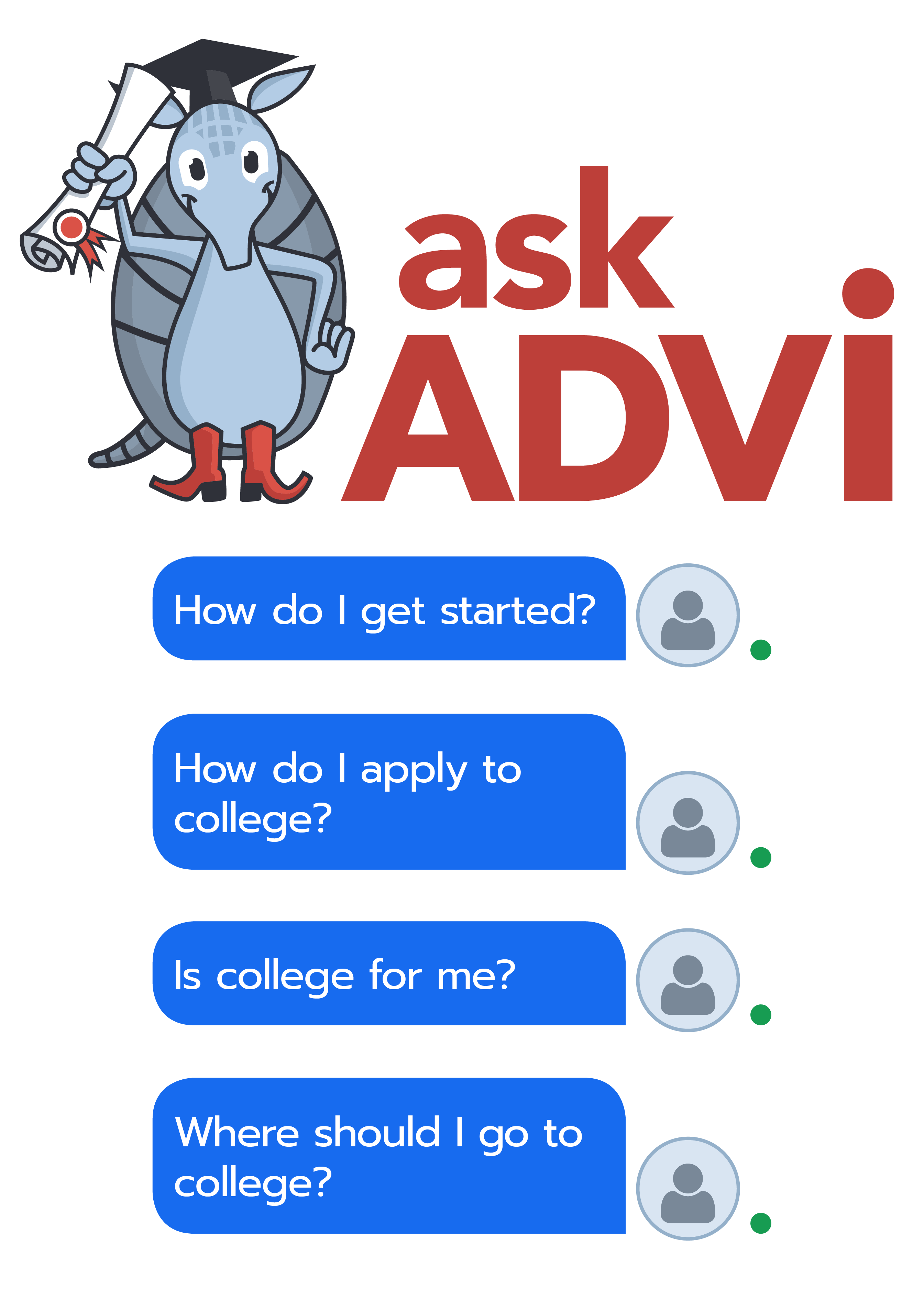 Did you know?
• Two-thirds of jobs now require workers with some college.
• Median earnings increase with each additional level of educational attainment.
• The median earnings of every bachelor's and graduate degree are higher than the median earnings of a worker with just a high school diploma.
– Carnavale, Anthony P., Smith, N and Stroll, J. (2014). Recovery: Job Growth and Education Requirements Through 2020. Executive Summary Georgetown Public Policy Institute.

About
The Virtual Advising Project pairs artificial intelligence – a chatbot named ADVi – with knowledgeable, near-peer advisers to help Texans get answers to questions about attending college, returning to college, financial aid, and more.
ADVi is accessible by text message and online chat 24 hours a day, seven days a week. Near-peer advisers provide support when a question cannot be answered by ADVi. Check out our FAQs to learn more about ADVi.
The goal of the Virtual Advising Project is to help ensure more Texans have the information they need to access higher education and complete their certificates or degrees at Texas colleges and universities. This project supports the Texas Higher Education Coordinating Board's 60x30TX higher education strategic plan.
This project is a partnership between the Texas Higher Education Coordinating Board and Division of Diversity and Community Engagement at The University of Texas at Austin.
FAQs
Who is ADVi? Is ADVi a person?
ADVi is a chatbot, powered by artificial intelligence, who is available 24/7. ADVi doesn't know everything, but they have a lot of information about applying to college, completing the FAFSA (or TASFA), college readiness, and more!
What can I ask ADVi?
You can ask ADVi all questions related to attending a public college or university in the state of Texas, including things like how financial aid works, what tests you need to take, how to transfer credits, and how to access campus resources. ADVi provides general information but can also connect you with advisers at specific colleges if you have a college or university in mind. 
How do I ask ADVi a question?
To ask ADVi a question, click on the 'chat' icon in the lower right-hand corner of our website. ADVi also chats via SMS text message, but right now, that option is only available to select audiences. Stay tuned!
What if ADVi can't answer my question?
Don't worry, we've got your back! If ADVi does not know the answer to your question, a live college adviser will step in to assist you with your question within 48 hours.
How do I get ADVi at my school / in my district / at my institution?
Right now, any student in Texas may access ADVi at askADVi.org. Counselors, teachers, advisers, and parents are welcome to share this URL with all students!
If you would like to speak in more detail about bringing ADVi to your students or would like to request more information or a presentation on ADVi to your school or staff, please contact us at info@askADVi.org. We look forward to collaborating!
See answers to more of our most Frequently Asked Questions.
Learn more and get started on your path to college: